Attorney Gurjit Pandher Joins The Nieves Law Firm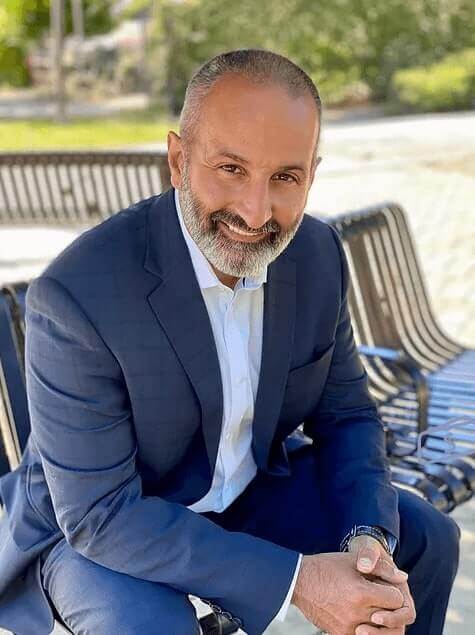 OAKLAND, CALIFORNIA, October 4th: The Nieves Law Firm has added attorney Gurjit Pandher to the team in an effort to expand our services and better serve our clients. Pandher will be a senior criminal defense attorney at The Nieves Law Firm, working out of our Oakland office.
Pandher joins The Nieves Law Firm after working as a legal professional for over 20 years.  His experience working in both the civil and criminal fields give him a deep set of litigation skills he utilizes to find positive outcomes for his clients. Gurjit has represented clients in criminal trials at both the State and Federal Courts, defending clients accused of crimes ranging from simple misdemeanors to first-degree murder. Some of his most notable outcomes include a not guilty jury verdict for a client accused of two counts of Robbery, a not guilty jury verdict for a client accused of domestic violence, assault, and burglary, and a favorable plea agreement for a client facing first-degree murder charges.
Gurjit earned his bachelor's degree in political science prior to obtaining his law degree. He has always been a strong and strategic advocate even while in school. In law school he won the 1995 Alternative Dispute Resolution Negotiation Competition. During Gurjit's legal career, he has served as the president of his local Bar Association, a mock trial judge for aspiring law students, and a Judge Pro Tempore for a District Court. His experiences as a former prosecutor and Judge Pro Tempore give him a unique insight into the legal field that most attorneys simply don't have. He's seen the justice system from more sides than most and has used his experiences to make him a thoughtful and focused litigator.
According to Gurjit, the opportunity to defend the constitutional rights of clients has always been of the utmost importance. "Fighting for and upholding the constitutional rights of the people in our country has always been at the center of my legal career, and I look forward to the opportunity to continue doing that with the team at The Nieves Law Firm."
"We are excited about having Gurjit on the team not only because of his breadth of experience working in the legal field for over 20 years, but also because of the different roles he has served in the legal community over the course of his career," says Jo-Anna Nieves, Founder of The Nieves Law Firm. "Gurjit has worked as a prosecutor trying crimes, a criminal defense attorney defending individuals against criminal allegations, and as a Judge Pro Tem. His unique experiences have allowed him to see cases from many different angles and walk in the shoes of the client, allowing him to craft defenses that provide his clients with the opportunities for favorable outcomes and trusted support. He understands how confusing, frustrating, and draining the legal system can be and fights to relieve his clients of the stress and burdens that they are carrying on their shoulders.  He truly embraces and fights for the mission of the firm – restoring the reputation of people accused of crimes and helping them plan for a better future."
The Nieves Law Firm is a criminal defense law firm based out of Oakland, California, that takes the "criminal" out of criminal defense. A full-service criminal defense firm, The Nieves Law Firm offers legal representation at every stage of the criminal defense process. Whether charges have yet to be filed against you, you have been charged with a crime, you were previously convicted and want to reduce the impact of the conviction through post-conviction relief, or you need assistance with a restraining order, The Nieves Law Firm has the legal knowledge and experience to assist you. Contact The Nieves Law Firm today to schedule a free consultation and learn more about our legal services.