How to Peacefully Protest Amidst COVID-19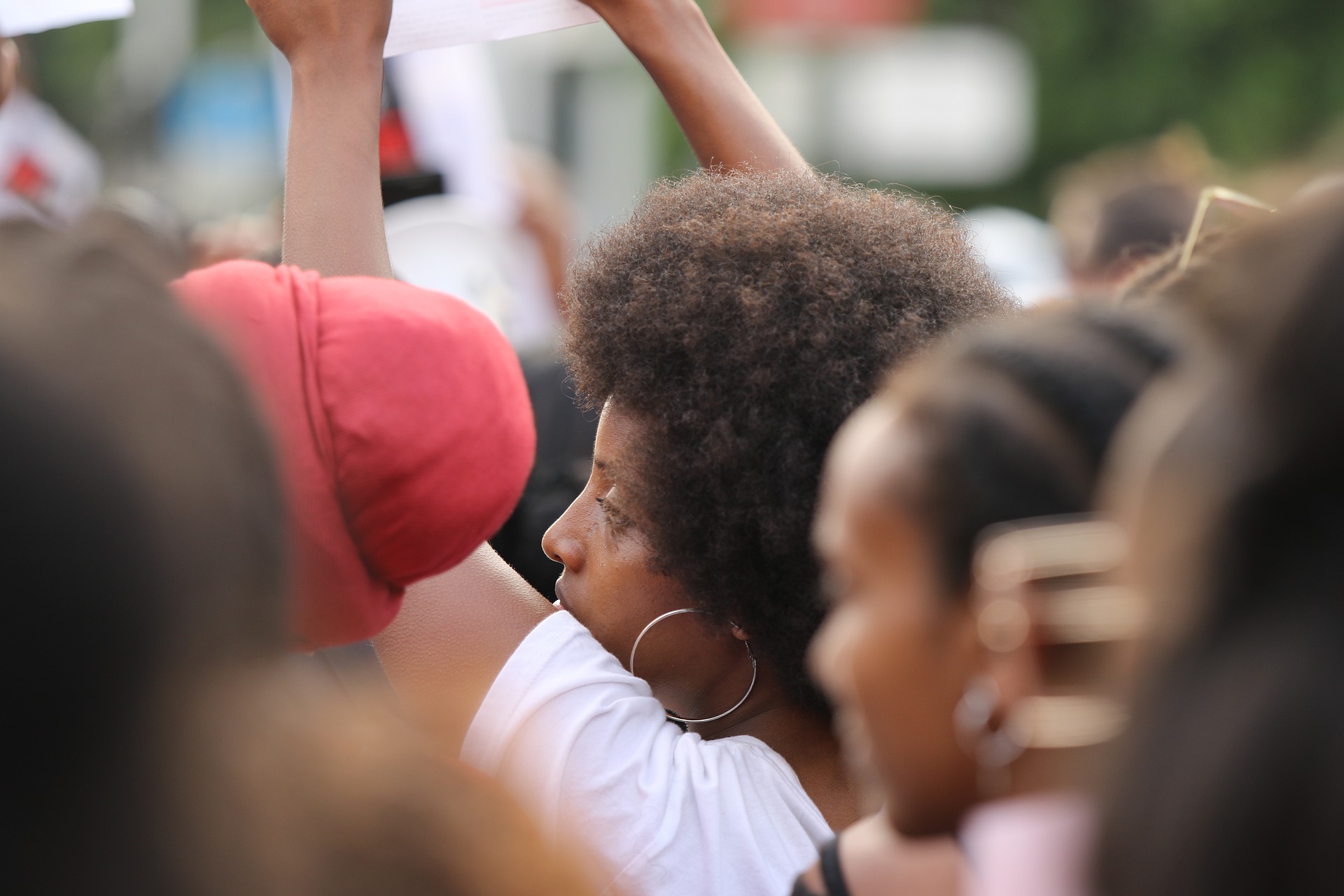 Amidst the uncertainties, injustices and fear incited around the world right now, the most important thing is keeping you and your loved ones safe. After George Floyd was killed by police officers in Minneapolis on May 25th, the United States has erupted in support of the Black Lives Matter movement in mass protests. If you wish to protest safely during COVID-19, it's imperative you follow these steps:
Know Your Rights
Peaceful protests are a right given by the United States Constitution. Everyone has the right to peacefully assemble and have those rights protected. This means that you cannot be detained by law enforcement for acting peaceful in public.
You also have the first amendment right to record law enforcement in public spaces as long as you are not interfering with them doing their jobs. In the case that an officer tells you to move or back up, it is in your best interest to be compliant. Film your feet as you are moving backwards and say out loud for law enforcement and the video "I am complying with your orders." You may wish to download the ACLU app for your state to record police conduct.
Stay Informed & Plan Ahead
Before attending a protest, it is important to know where you are going, how you are getting there and how you are getting home. Educate yourself on the surrounding areas and create a plan in case you need to leave in an emergency. Pack the essentials and have emergency contacts in your phone. Charge your phone and deactivate the "Touch ID" feature so that law enforcement cannot force you to unlock your phone.
Attend a protest with a friend or a group and stick together and have a plan in the event you become separated from each other. Park or plan to get picked up a few blocks away from the protest. Always look out for police snatch squads and be aware of your surroundings.
Dress and Pack Appropriately
When headed to the protests, it is important to dress appropriately in order to cover yourself, especially during COVID-19. Wear shatter resistant swimming goggles or eye protection and a N95 facemask (if possible, bring extras) with a pair of shoes that you can walk and run in. Keep your body fully covered in long clothing. Bring a bandana to help cover your face and soak it in liquids such as water, lemon juice or vinegar to help yourself breathe in case of chemical exposure. Bring liquids such as milk or liquid antacid to use instead of water in case you come into contact with pepper spray. Pack a hat and extra clothes just in case you are tear gassed.
Do not wear contact lenses or put Vaseline or oil-based products on your skin just in case chemicals touch your skin. It is also important to pack a bag full of water, snacks, personal emergency information, money, any inhalers or medication you need and sanitation and first aid products. Write legal or emergency numbers on your body with a sharpie and cover with a sealant such as hair spray.
By being prepared, you can improve your chances of having a safe and healthy protest. If you find yourself in need of legal assistance, contact the Nieves Law Firm to discuss your options.