Jo-Anna Nieves Named to 2021 Super Lawyers Rising Stars List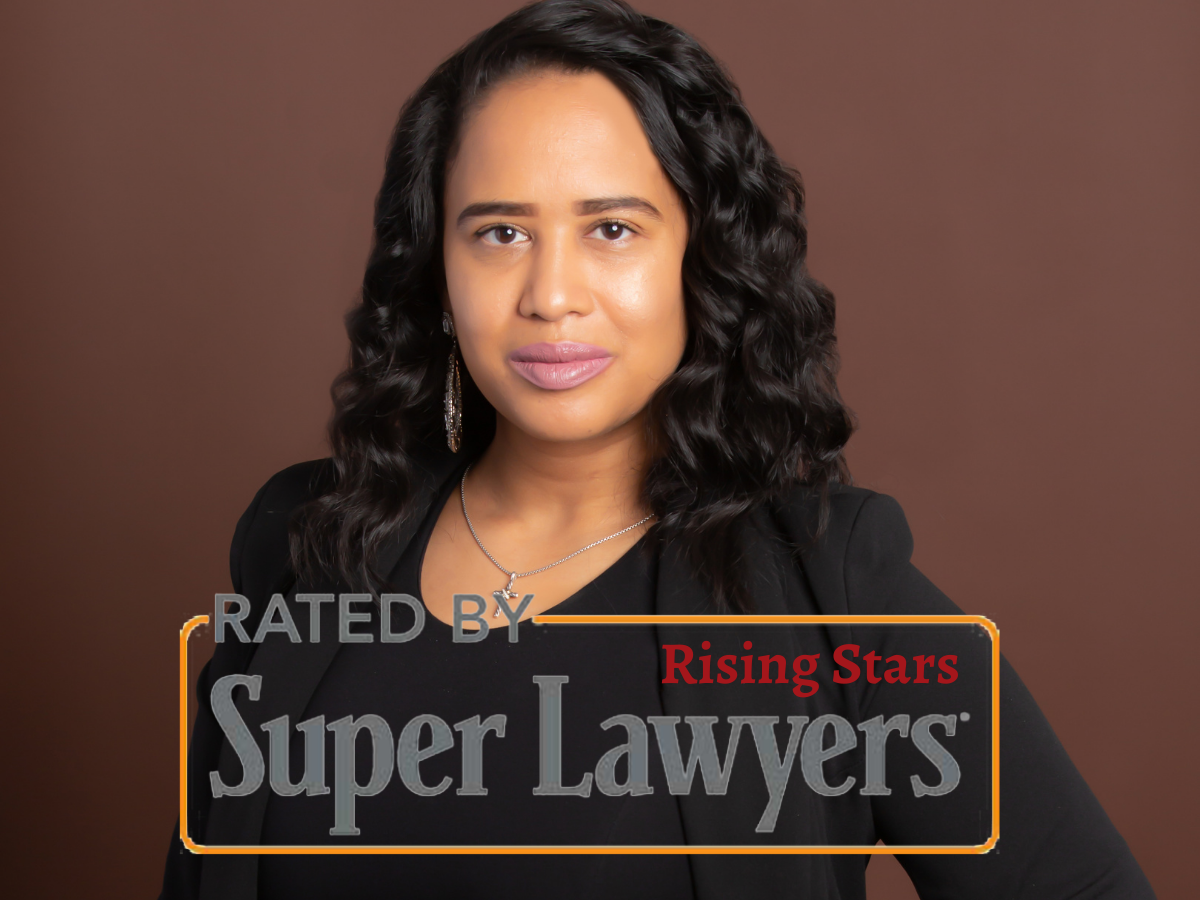 Super Lawyers recently recognized Jo-Anna Nieves of The Nieves Law Firm with their annual Super Lawyers Rising Star distinction, marking the sixth consecutive year that Jo-Anna has been recognized by Super Lawyers for her successes in and outside the courtroom. This places Jo-Anna in elite company as only 2.5% of candidates are named to the Super Lawyers Rising Stars list.
Super Lawyers, a Thomson Reuters business, is a rating service of attorneys from more than 70 practice areas who have attained a high degree of peer recognition and professional achievement. Every year, Super Lawyers recognizes the most successful lawyers across the country for their high-quality legal work.
The annual selections are made using a patented multiphase process that includes a statewide survey of lawyers, an independent research evaluation of candidates, and peer reviews by practice area. The result is a credible, comprehensive, and diverse listing of exceptional attorneys.
While the recognition is great, Jo-Anna notes that her focus is always on providing her clients with the best legal representation she can offer. "My goal is to always find the best results I can for my clients, one that takes their wants and needs into account," Jo-Anna said. "The most rewarding part of my job is helping individuals get their lives back on track and it's always an honor to be recognized by Super Lawyers for the work we do."
Jo-Anna Nieves is a criminal defense attorney who defends clients throughout the Oakland area who are facing a variety of criminal charges, ranging from misdemeanor DUIs to serious and violent felonies. She also helps clients who need assistance with post-conviction relief, whether that be through means of a motion to vacate, an expungement, a certificate of rehabilitation or some other form of relief. In fact, Jo-Anna's work in this particular area of law has been so exemplary that she was published in a recent opinion by a California judge for the post-conviction relief work she did for a client. With a proven track-record of success, Jo-Anna's clients can rest easy knowing she will build a customized strategy tailored to their case. As a criminal defense attorney who began her post-bar legal career at the Sacramento County District Attorney's Office, Jo-Anna has a rare perspective that she uses to support, advise, and defend her clients. Simply stated, Jo-Anna loves criminal law. "It's captivating and I'm passionate about it," she says. She is committed to mounting the best possible defense for what she calls "hard-working, family-oriented, successful-professionals who aren't career criminals."
The Nieves Law Firm was founded to help people who find themselves caught unexpectedly in the California criminal justice system. They are energetic, creative, and aggressive in their efforts to extricate you from your situation and help you take back control of your life. Whether you have been accused of a civil offense such as contempt, need assistance fighting your criminal charges, or would like to find relief from a prior criminal conviction, The Nieves Law Firm is here to provide you with result-driven representation.