5 Questions to Ask Your Criminal Defense Attorney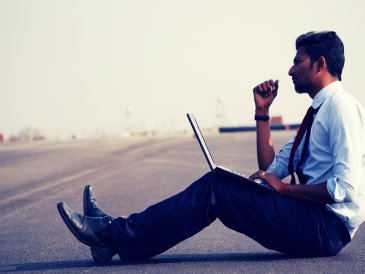 Often, when faced with criminal charges, a person can find him/herself confused, nervous and completely at a loss on how to handle their upcoming battle with the justice system. It is important that when picking an attorney, you ask the right questions. You want to be sure that you work with an experienced attorney who will keep you well informed on the particulars of your case.
Important questions you should ask before selecting a criminal defense attorney:
"WHAT SHOULD I DO?"
Most importantly is what you should not do. It is imperative that when facing criminal charges, you are very aware of the actions that could be detrimental to your case. You should not post on social media, contact your accuser, attempt to speak with any witnesses, etc. In taking any of the aforementioned actions, you could find yourself in even more trouble. Your words can be used against you and could potentially implicate your guilt.
"WHAT ARE MY OPTIONS?"
Understanding your options are extremely important because they can affect you for the rest of your life. Your attorney will need to review the details of your case and determine if it is best for your case to go to trail, or for you to take a plea.
"WHAT ARE THE FEES ASSOCIATED WITH MY CASE?"
The costs associated with a criminal case are inclusive of many things. It is important to ask your attorney up front how far the initial payments will take your case. When being quoted, you should have a clear understanding of whether or not your fees cover the cost of trial, a preliminary hearing, investigations, etc. You do not want to misunderstand the fee structure or how you will be billed, and so it is necessary to have this conversation up front when selecting an attorney to represent you.
"HOW WILL MY LAWYER COMMUNICATE WITH ME?"
Many lawyers have a variety of communications methods to best support their clients. It's important to understand how to best get in touch with your attorney. Ask if you will be able to schedule calls or in-person meetings by telephone, email or through a case management system. You want an attorney who will keep you informed and communicate with you throughout your case, but it is important to note that you may not always need to schedule a meeting to have your questions answered. At The Nieves Law Firm, for example, we have a case management system that allows our clients to send simple questions related to their case via a texting feature that goes to our team. It is also important to know if the meetings you have with your attorney are billable.
"WHAT IS MY ATTORNEY'S EXPERIENCE?"
You want to be sure that the attorney you select to represent you during your criminal case is experienced at negotiations, trials and specifically dealing with criminal cases. While many attorneys practice a variety of areas of the law, you want someone who is well-versed on the ins and outs of the criminal justice system.
The truth is, most people who find themselves in opposition to the law are caught off guard, and not always prepared to call an attorney right away. When selecting an attorney, you want to make sure you are represented by someone who believes in you and who will fight to make sure your case has the best possible outcome for your future. At The Nieves Law Firm, we take pride in taking the "criminal" out of criminal defense, by seeing our clients as human beings first. Our team of experienced Oakland attorneys understands that facing criminal charges can be frightening and evoke a range of negative emotions that affect those closest to you, that is why we work tirelessly to help our clients through the California criminal justice system.